Dance sensation Michael Flatley says he is very proud of his contribution to "the poignant and beautiful tribute" in honour of the heroes of the 1916 rising.
The 57-year-old Chicago-born dancer, who lives at his €30m Castlehyde mansion near Fermoy in north Cork with his wife, Niamh, and son, Michael Jnr, said he was honoured to take part in the project, alongside composer and Irish songwriter, Brian Flanagan.
Flatley narrates and plays the flute on The Rising, along with providing vocals alongside Flanagan. Flatley also dances on the track, with his steps creating a percussion crescendo towards the song's finale.
Musician Finbar Furey accompanies on Uileann pipes and whistles.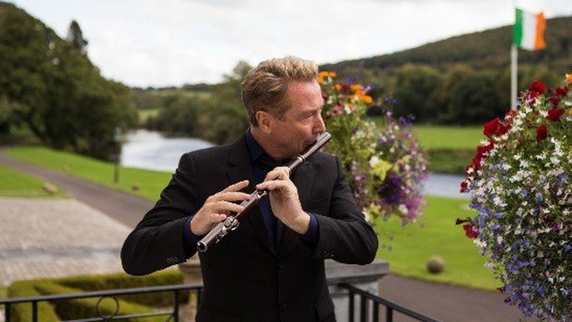 "The story of the Easter Rising, and the bravery of those that lost their lives fighting for a free Irish republic, has always moved me deeply and inspired me", Flatley said,
"I really wanted to mark this special centenary for Ireland, and I'm especially proud of the poignant and beautiful tribute that we, as artists together, have created."
The Rising will be used on the soundtrack to the movie of the same name, starring Jonathan Rhys Meyers, Fiona Shaw, Micheal Neeson, Brendan Coyle, Colin Morgan and David O'Hara, which is due to be released next year.
Read the original article at RTE.ie